Bauhaus
Design classic black 40 mm milanaise bracelet domed glass and dial Ref. 9.08.01.02.M
Free shipping (EU) & return (DE)

30 days money back guarantee

Free metal wristband shortening
"The 'work of art' has to 'function' in the spiritual as well as in the material sense in the same way as the engineer's product, e.g. like an aeroplane whose inexorable destiny is to fly. In this sense, the artist can see in it a model and receive valuable stimuli for his own work from an in-depth understanding of its process of creation." (W. Gropius 1926)
Junkers and the Bauhaus, a symbiosis that formed in Dessau and in the few years until its expulsion by the National Socialists, produced achievements that we take for granted today. Just as Junkers called his facilities "research factories", Gropius referred to the Bauhaus workshops as laboratories for innovations.
With its reduced design, the "Junkers Bauhaus" series pays tribute to the Bauhaus movement and remembers the collaboration between the Bauhaus Dessau and the Junkerswerke, which came to an abrupt end in 1933, but whose results continue to influence art and architecture worldwide to this day.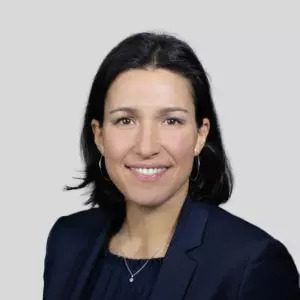 Case back:

Fastened with screwes

Case color:

Silver

Case diameter:

40 mm

Case height:

10.4 mm

Case material:

Stainless steel

Clockface color:

Black

Crown:

Sealed crown

Glass:

Hesalit

Length clasp part:

7.5 cm

Length hole part:

11 cm

Lug-to-lug:

43 mm

Lug size:

20 mm

Movement caliber:

Miyota 2035

Movement type:

Quartz

Orig. strap no.:

360600000520

Water density:

5 atm

Weight:

66 g

Wristband color:

Silver

Wristband material:

Stainless steel

Wrist circumference (approx. from-to):

16.5 - 20.5
Produkt number:
100090801021
Customers Opinion
---
Gutes Produkt, sehr schnelle Lieferung, gerne wieder!
klasse Uhr mit exzellenten Preis/Leistungsverhältnis, schlichtes & zeitloses Bauhaus-Design, braucht sich vor wesentlich teureren Uhren nicht zu verstecken, trage diese Uhren seit Jahren und bin sehr zufrieden, sicher nicht die letzte, sehr angenehm zu bedienender Online-Shop & extrem schnelle Lieferung!
Wunderschöne Uhr, auch...
Wunderschöne Uhr, auch für Damen :))
This is a great watch :)...
This is a great watch :)
Diese Uhr erhält von mir...
Diese Uhr erhält von mir glatte 5 Sterne!
Beautiful watch Made in...
Beautiful watch Made in Germany, congratulations!
DIE Bauhaus-Uhr! Genau so...
DIE Bauhaus-Uhr! Genau so habe ich sie mir vorgestellt und zu dem Preis auch noch da musste ich zugreifen. Das beige ist bisschen heller als auf meinem Ipad-bildschirm, aber es sieht gut aus, schimmert sogar ein bisschen. Vielen Dank!
Zugegeben, zu dieser Uhr...
Zugegeben, zu dieser Uhr wurde ich durch das Jubiläumsjahr des Bauhaus inspiriert, eigentlich "falle" ich nicht auf so Marketing-Gags rein. Aber Bauhaus gibt es wohl schon lange bei Junkers und es hat auch echt eine tolle Geschichte. Hat Spass gemacht, sich da mal hineinzulesen. Nachdem ich gelesen habe, dass das Glas leicht verkratzt, trage ich diese Uhr nur für die "Schreibtischarbeit" :) Besonders die Farbe ist noch zu erwähnen, sie ist sehr "hautscheichelnd".
Ich stehe auf das Bauhaus-Design. Auch wenn es mit diesem Jubiläum etwas abgelatscht ist. Hier bin ich endlich zu einem super Preis fündig geworden.
Die Uhr sieht schön aus,...
Die Uhr sieht schön aus, in Wirklichkeit noch besser als auf dem Foto. Das beige sieht auf dem Foto etwas braun aus, wenn man die Uhr auf der Haut sieht, passt es aber sehr gut. Besser als silber (hatte mir auch eine silberne zur ansicht bestellt). Liferung ok, retoure auch schnell erledigt. Vielen Dank.