Bauhaus
Design classic white 40 mm milanaise bracelet domed glass and dial Ref. 9.09.01.04.M
Free shipping (EU) & return (DE)

30 days money back guarantee

Free metal wristband shortening
"The 'work of art' has to 'function' in the spiritual as well as in the material sense in the same way as the engineer's product, e.g. like an aeroplane whose inexorable destiny is to fly. In this sense, the artist can see in it a model and receive valuable stimuli for his own work from an in-depth understanding of its process of creation." (W. Gropius 1926)
Junkers and the Bauhaus, a symbiosis that formed in Dessau and in the few years until its expulsion by the National Socialists, produced achievements that we take for granted today. Just as Junkers called his facilities "research factories", Gropius referred to the Bauhaus workshops as laboratories for innovations.
With its reduced design, the "Junkers Bauhaus" series pays tribute to the Bauhaus movement and remembers the collaboration between the Bauhaus Dessau and the Junkerswerke, which came to an abrupt end in 1933, but whose results continue to influence art and architecture worldwide to this day.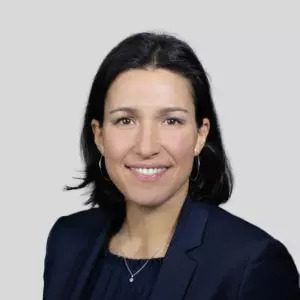 Case back:

Fastened with screwes

Case color:

Silver

Case diameter:

40 mm

Case height:

10.6 mm

Case material:

Stainless steel

Clockface color:

White

Crown:

Sealed crown

Glass:

Hesalit

Length clasp part:

7.5 cm

Length hole part:

11 cm

Lug-to-lug:

43 mm

Lug size:

20 mm

Movement caliber:

Miyota 1L45

Movement type:

Quartz

Orig. strap no.:

360400000220

Water density:

5 atm

Weight:

47 g

Wristband color:

Silver

Wristband material:

Stainless steel

Wrist circumference (approx. from-to):

16.5 - 20.5
Produkt number:
100090901041
Customers Opinion
---
Liebes Team von Junkers...
Liebes Team von Junkers Uhren, gerne hinterlasse ich Ihnen eine Bewertung zu dieser Uhr, die ich bei Ihnen in Ihrem Online-Shop erworben habe. Ihr Kollege hat mich telefonisch sehr nett und kompetent beraten! Der Versand erfolgte auch sehr rasch. Die Uhr ist tatsächlich ganz weiß, wie auf den Detailfotos zu sehen ist, was mir sehr gut gefällt. Das Übersichtsbild ist sehr Silber in meinen Augen. Die kleine Sekundenanzeige unten ist wunderbar angeordnet, insgesamt ist die Uhr wunderschön und sehr angenehm zu tragen. Ich bereue nichts! Herzliche Grüße aus W., H.K.
Die Uhr ist wunderschön....
Die Uhr ist wunderschön. Die Bilder hier werden ihr nicht gerecht, bedingt durch die Krümmung des Glases. Sie ist sehr leicht, dünn und trägt sich angenehm.