Bauhaus
Design classic automatic power reserve 41 mm milanaise bracelet glass bottom Ref. 9.11.01.12.M
Free shipping (EU) & return (DE)

30 days money back guarantee

Free metal wristband shortening
"The 'work of art' has to 'function' in the spiritual as well as in the material sense in the same way as the engineer's product, e.g. like an aeroplane whose inexorable destiny is to fly. In this sense, the artist can see in it a model and receive valuable stimuli for his own work from an in-depth understanding of its process of creation." (W. Gropius 1926)
Junkers and the Bauhaus, a symbiosis that formed in Dessau and in the few years until its expulsion by the National Socialists, produced achievements that we take for granted today. Just as Junkers called his facilities "research factories", Gropius referred to the Bauhaus workshops as laboratories for innovations.
With its reduced design, the "Junkers Bauhaus" series pays tribute to the Bauhaus movement and remembers the collaboration between the Bauhaus Dessau and the Junkerswerke, which came to an abrupt end in 1933, but whose results continue to influence art and architecture worldwide to this day.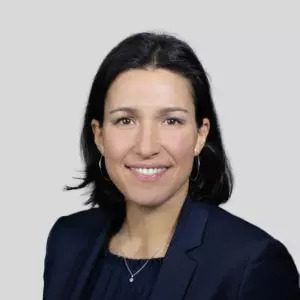 Case back:

Screwed glass bottom

Case color:

Silver

Case diameter:

41 mm

Case height:

13 mm

Case material:

Stainless steel

Clockface color:

Blue

Crown:

Sealed crown

Glass:

Hesalit

Length clasp part:

7.5 cm

Length hole part:

11 cm

Lug-to-lug:

43 mm

Lug size:

20 mm

Movement caliber:

Miyota 9132

Movement type:

Automatic

Orig. strap no.:

360600000520

Water density:

5 atm

Weight:

96 g

Wristband color:

Silver

Wristband material:

Stainless steel

Wrist circumference (approx. from-to):

16.5 - 20.5
Produkt number:
100091101121
Customers Opinion
---
I have received mine Today. Lovely watch. Such beautiful and delicate design. I especially love the blue clockface. Very good quality too. I am very happy with the purchase.
Hallo Heute die Uhr bekommen. Bin begeistert. Schon, gute Haptik, sehr leicht. Uhr verfügt über ein Miyota Uhrwerk. War für mich einer der Gründe für den Kauf. Miyota gehört zu Citizen und Citizen ist für mich ein Garant für Qualität. Im Mix mit dem Design ist es für mich top. Und, es ist die zweite Uhr von Junkers, die gekauft habe. Danke
Ein super Service, leider...
Ein super Service, leider war die Uhr nichts für mich aber die Bestellung und der Versand sowie auch die Retoure kann man nicht besser machen. Ein großes Lob.
Traumhaft! Perfektes Design, eine wahre Schlicht-Schönheit bei der es nicht an kleinen feinen Details fehlt (z.B. das kleine rote Element auf dem Zifferblatt).
Diese Uhr gefällt mir sehr sehr gut. Das Glas ist aus Kunststoff, also zerkratzt es leichter als bei anderen Uhren. Ich trage die Uhr daher nicht zur Gartenarbeit :)
Super Uhr!!!!! Ich liebe...
Super Uhr!!!!! Ich liebe die Farbe!!
Endlich eine Bauhaus Uhr...
Endlich eine Bauhaus Uhr in Blau! Dieses Blau ist darüberhinaus auch noch besonders schön!!
Tolle Automatik-Bauhaus...
Tolle Automatik-Bauhaus zu dem Preis! Das Silbergrau des Zifferblatt ist in Natura noch schöner als auf den Fotos, vor allem natürlich bei Tageslicht.
Orologio bellissimo e preciso. Ottimo per chi cerca precisione e stile. Un accessorio dal sapore vintage, assolutamente da possodere. Junkers è una garanzia.