Dessau
Bauhaus watch design chronograph white 41 mm leather strap sapphire crystal ref. 9.19.01.04
Free shipping (EU) & return (DE)

30 days money back guarantee

Free metal wristband shortening
The city of Dessau left its mark on Hugo Junkers in the early 20th century, and Hugo Junkers left his mark on Dessau. Although he did not grow up there, he called the city his home, to which he always liked to return. The prevailing spirit in this city, which clearly distinguished itself from the conservative views in Weimar, was one of the decisive reasons why the Bauhaus moved to Dessau - to the "Junkers City". Hugo Junkers always was a supporter and promoter of the Bauhaus. Especially in the field of steel tube furniture, he worked closely with the artists and masters of the Bauhaus. The first model samples of Marcel Breuer's famous tubular steel chair were made at the Junkers factories.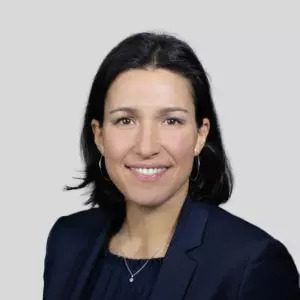 Case back:

Fastened with screwes

Case color:

Silver

Case diameter:

41 mm

Case height:

11.1 mm

Case material:

Stainless steel

Clockface color:

White

Crown:

Sealed crown

Glass:

Saphire

Length clasp part:

7.5 cm

Length hole part:

11.5 cm

Lug-to-lug:

52 mm

Lug size:

22 mm

Movement caliber:

Miyota 6S20

Movement type:

Quartz

Orig. strap no.:

360400000122

Special features:

Chronograph

Water density:

5 atm

Weight:

73 g

Wristband color:

Light-Brown

Wristband material:

Leather

Wrist circumference (approx. from-to):

16.5 - 20
Produkt number:
100091901040
Customers Opinion
---
Endlich ein schöner Chronograph! Die Funktion nutze ich ehrlich gesagt nicht, aber optisch gibt so eine ansonsten schlichte Uhr einfach richtig was her.
Ich habe diese Uhr bei...
Ich habe diese Uhr bei Amazon gesehen und dann direkt hier gekauft. Wurde zuvor noch am Telefon ganz gut beraten (weil ich eigentlich ein Metallarmband wollte, aber für die hier gibt es nur so ein Mesh-Band, das wollte ich dann doch nicht). Jetzt bin ich sehr happy damit, vielen Dank! Lieferung auch gut und dem gelben A wieder mal etwas weniger Weltherrschaft gegönnt :-D
Ich habe diese Uhr meinem...
Ich habe diese Uhr meinem Vater geschenkt. Die Lieferung kam glücklicherweise superschnell, vielen Dank dafür! Der Beschenkte ist bis jetzt auch hochzufrieden.
montre chrono bauhaus dessau
Bonjour, comment peut-on régler la taille du bracelet milanais car il est trop grand pour mon poignet il n'y a pas d'explications dans le livret reçu avec la montre Thierry
Endlich ein Chrono im Bauhausstil und bezahlbar. Die Uhr ist schön groß, aber trägt nicht auf.
Wunderschön!!!!!!!!!!!!!!!!!!...
Wunderschön!!!!!!!!!!!!!!!!!!
Guten Tag aus Dortmund!...
Guten Tag aus Dortmund! Ich habe mir diese Uhr selber geschenkt, sie ist in Natura noch viel schöner als auf dem Foto. Herzliche Grüße, Appel
Hallo, ich habe mir diese...
Hallo, ich habe mir diese Uhr zu Weihnachten selbst "geschenkt" und bin immer noch höchst zufrieden. Läuft genau, sieht super aus, Größe passt mir perfekt (Handgelenkumfang 19,5cm). Lieferung war auch top, jederzeit wieder sobald der Geldbeutel es zulässt :-p
Ich bekomme diese wunderschöne Uhr höchstwahrscheinlich morgen zugeschickt. Und freue mich wie ein kleines Kind darauf. Dann wird meine nächste Tour mit "Ihr" zum Junkers Technikmuseum nach Desau. Inklusive Flugplatz Die Stadt ist keine dreißig Minuten von mir entfernt. Danke.
Gute Uhr mit guten Preis-Leistungs-Verhältnis. Saphirglas sieht man selten in der Preisklasse.