Hugo Junkers
Hugo Junkers has made aviation history with his airplanes, most notably the J 1, the F 13 and the JU 52. His inventions and achievements paved the way for civil aviation. They are still in use today in every Airbus, every Boeing flying the skies over our heads. Of course, times bring innovations, and the beginning of the 20th century was particularly rich in them. But it was Hugo Junkers who, through a tireless drive for research and a will to fight against opposition in the minds of his peers, consistently implemented these developments and, against the prevailing view at the time, "made metal fly". In 1910, he patented the idea of placing struts, propulsion and, if possible, also cargo and passengers in a hollow body, which, due to its shape, provides for the uplift of the aircraft. The so-called big wing is taken for granted today and is in use worldwide.
Hugo Junkers did not design his aircraft on his own, from sketch to production model. He knew how to recognize and encourage talent and work toward a common goal. As a result, each Junkers aircraft is always closely associated with the name of a designer whom Hugo Junkers was able to commission and challenge to realize his vision. Because of this attitude, he also recognized early on the potential of the Bauhaus, which no longer saw research, art and craft as separate, and became one of its most prominent supporters at the time.
As a consequence of his research, for the purpose of which he specially constructed a wind tunnel and set it up on the roof of his first teaching facility, the RWTH Aachen, aircraft were created that also became visually groundbreaking. Nowadays they may seem rather clunky, but if you compare them with the "flying boxes" before, you can see the revolution.
The Junkers A50 - Pure Streamline Form
An outstanding example of the streamlined form that Junkers aimed for in an airplane is the Junkers A50 Junior. Designed purely as a sports aircraft, the reduction of weight was a particular priority here. This led to the reduced, narrow fuselage, which still looks extremely aesthetic today.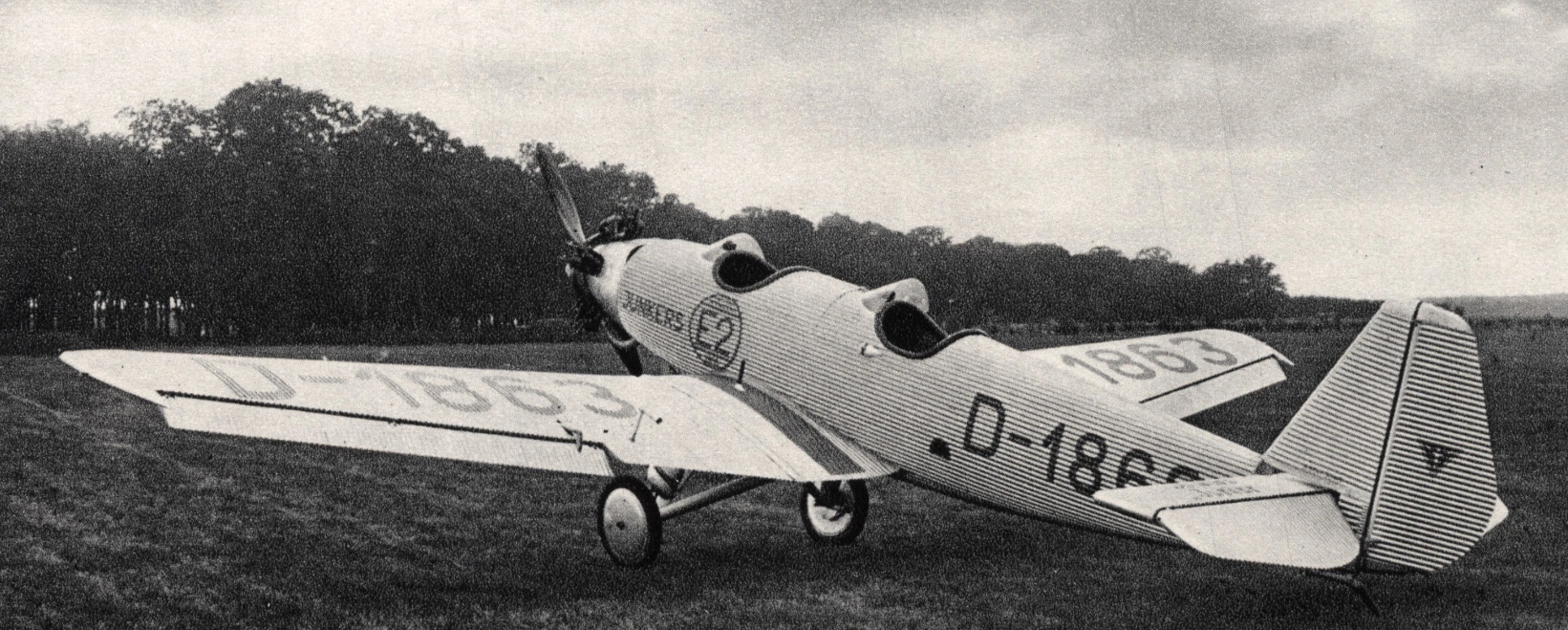 The perfect, beautiful shape of Hugo Junkers' aircraft and the fact that a technology that is over one hundred years old is still valid today continues to inspire enthusiasm. Currently, two Hugo Junkers models are back in the air, practically true to the original, built by the Junkers Flugzeugwerke. Engines have evolved and been adapted accordingly, and digitalization has naturally been incorporated into the instrumentation. The basic form, however, hardly had to be touched and so today pilots can fly safely and efficiently in a legendary machine that can call itself a classic.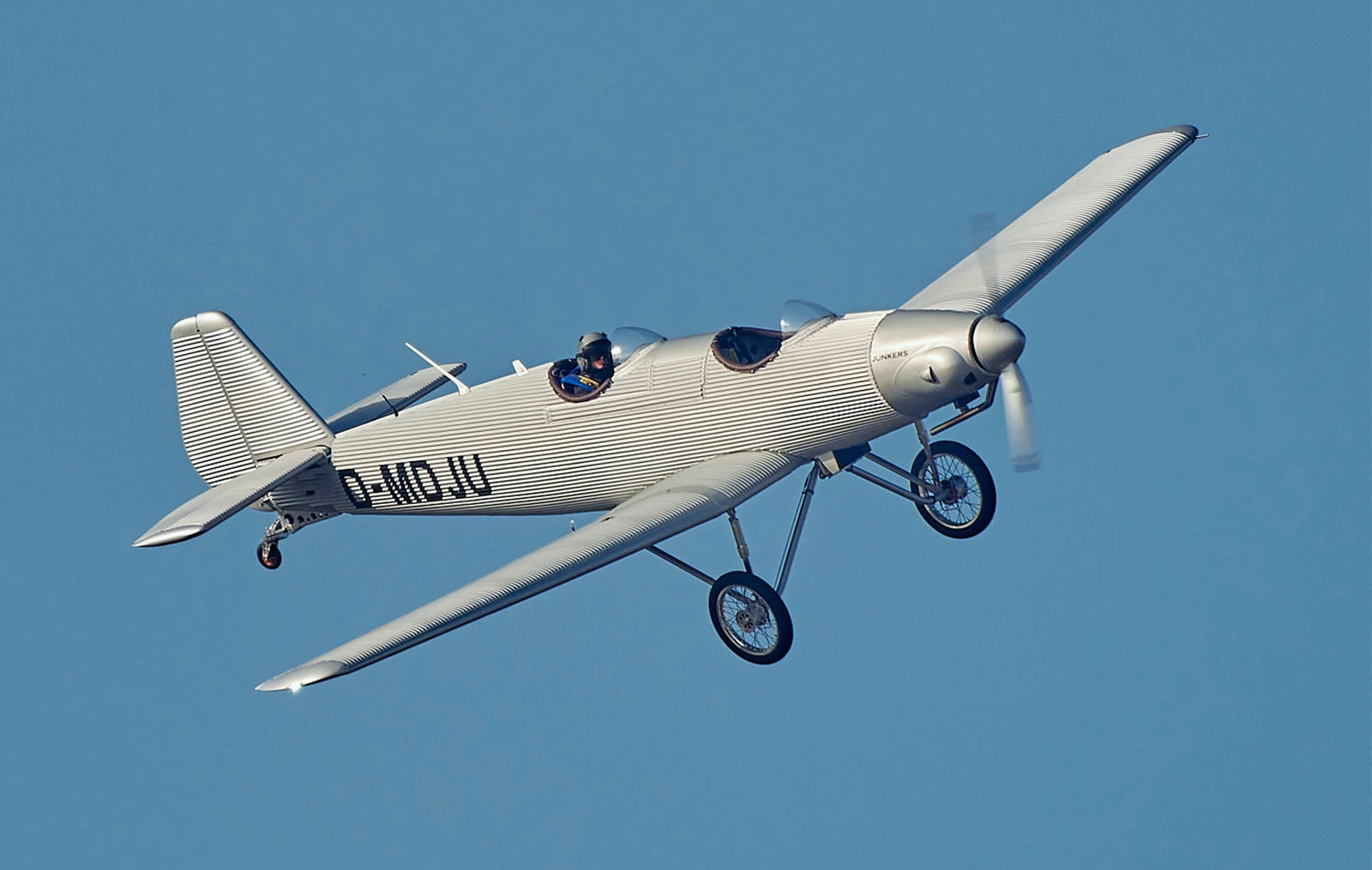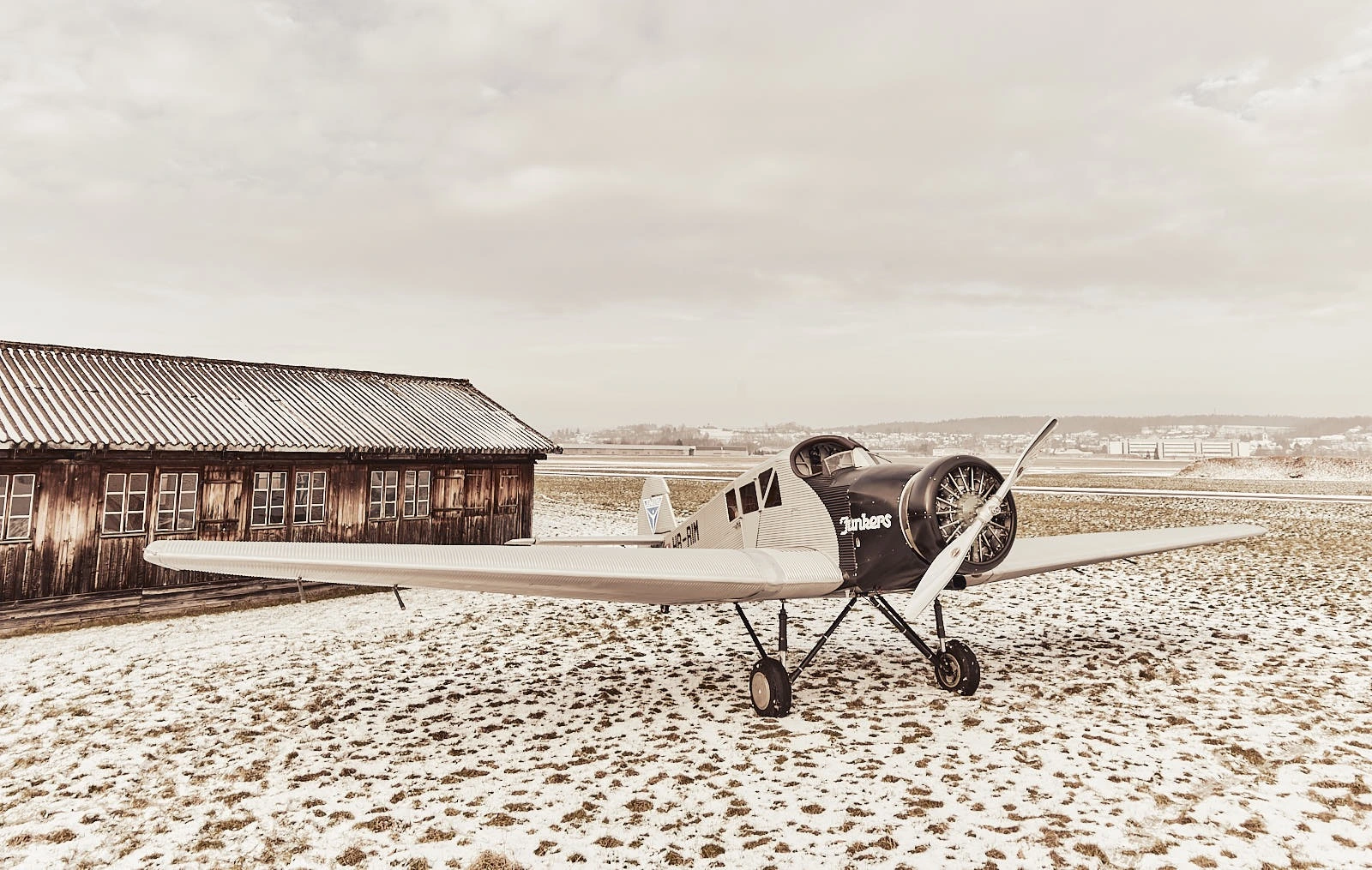 When it comes to watches, Junkers is not just thinking about yesterday either. Sure, the development of a portable watch dates back to the 15th century. Nor has its form changed significantly. In aviation, watches play an important role for various reasons. Comparable to nautical science, they have always been an integral part of steering and navigational instruments. With our timepieces, we want to give people of today an accessory of daily life, which recalls achievements of mankind, reflects one's own style and also makes the practical use a pleasure again and again. Ingenuity and aviation is deeply rooted in our DNA. Currently, Junkers Uhren is busy fiddling with a very special material innovation in collaboration with the Flugzeugwerke. Who's to say that an innovation couldn't be transferred from one discipline to another, from a past to the present?
The Junkers A 50 Special Edition
The Junkers A 50 Special Edition comes with an applied airplane on the corrugated metal dial, so every time you look at the watch, it reminds you of the feeling of flying over over the mountains and valleys in an open sports plane. Since the watch is equipped with a GMT movement, an individual second time zone can be set.