Flieger
Pilot watch sunray silver 42 mm metal bracelet sapphire crystal minuterie Ref. 9.02.01.03.M
Free shipping (EU) & return (DE)

30 days money back guarantee

Free metal wristband shortening
Airspeed indicator, artificial horizon, rev meter, oil pressure and temperature, exhaust gas temperature, etc. The cockpits of Junkers aircraft were dominated by classic round gauges.
Junkers watches from the Flieger series are based on the on-board instruments of that time, when people still flew with the help of analogue displays and a look outside. These watches are reduced to its true function: a clear display of the time, visible at a glance.
With a watch from the Flieger series, you get exactly that on your wrist: time and date, perfectly readable. Plus the legendary Junkers pilot flair.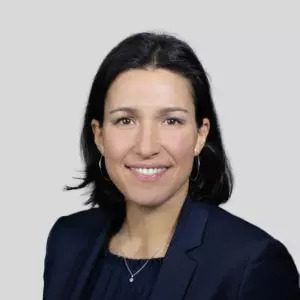 Case back:

Screwed

Case color:

Silver

Case diameter:

42 mm

Case height:

9 mm

Case material:

Stainless steel

Clockface color:

Silver

Crown:

Sealed crown

Glass:

Saphire

Length clasp part:

6.5 cm

Length hole part:

10.5 cm

Lug-to-lug:

50 mm

Lug size:

22 mm

Movement caliber:

Miyota 2035

Movement type:

Quartz

Orig. strap no.:

360502000022

Water density:

5 atm

Weight:

150 g

Wristband color:

Silver

Wristband material:

Stainless steel

Wrist circumference (approx. from-to):

15.5 - 21.5
Produkt number:
100090201031
Customers Opinion
---
Super Uhr, 5 Punkte von...
Super Uhr, 5 Punkte von mir!
Hallo! Ich habe mich sehr...
Hallo! Ich habe mich sehr gefreut, diese Uhr hier zu entdecken (hatte mir eigentlich eine Automatik-Sonderedition ausgeschaut)! Mir gefällt die schlichte Optik und die perfekte Ablesbarkeit. Sie hat ja kein Datum, was mir aber wahrscheinlich eh zu klein wäre. Dafür gucke ich aufs Handy und freue mich über die aufgeräumte Uhr. Vielen Dank auch für die schnelle Lieferung! Viele Grüße, P.O.
Ich habe diese Uhr meinem...
Ich habe diese Uhr meinem Mann zu Weihnachten geschenkt - seit dem trägt er sie jeden Tag :) Eine sehr sportliche Fliegeruhr.
Aus meiner Sicht eine sehr hochwertige Uhr, wie von Junkers gewohnt, dass einzige Manko ist die nicht vorhandene Datumsanzeige, aber weniger ist eben mehr.
Mächtig coole Uhr! Trage...
Mächtig coole Uhr! Trage sie jetzt seit ein paar Wochen jeden Tag und bin ein aktiver Typ. Daher kann ich sie guten Gewissens weiterempfehlen!
Die Uhr gefällt mir sehr...
Die Uhr gefällt mir sehr gut. Ich habe diese Version mit Nato-Armband eher zufällig gesehen, jetzt bin ich happy damit.
Die Uhr habe ich zufällig entdeckt, sie hat mir auf Anhieb so gut gefallen, dass ein Spontankauf daraus wurde. Bin nach drei Wochen immer noch hochzufrieden. Das Armband ist sehr lang, aber man findet im Internet Beispiele, wir man es binden kann.
Eine besondere Uhr! Eigentlich klassisch als Pilotenuhr, aber das Grün und das Nato-Armband, das gut passt, macht sie zu etwas Besonderem. Ich trage die Uhr jeden Tag und bin sehr zufrieden damit. Ich gehe zwar nicht Duschen damit, aber mit dem Kunststoffarmband könnte man das sogar. Einziges Manko ist, dass das Armband recht lang ist und dann so gewiss zurück geschlüpft werden muss.