J1 Limited Edition
Special edition automatic blue 40 mm metal bracelet screw-down crown Ref. 9.00.00.01.M
The J1 special edition commemorates the Junkers J1 - the first flying metal aircraft in aviation history, which was designed by Junkers. Until then, aircraft had only been built from lightweight components such as wood, fabric and wire ropes. These had the disadvantage that the necessary external bracing provided resistance and the payload as well as safety were of course limited. Hugo Junkers was convinced that these fundamental problems could be solved by integrating the struts into metal wings. But making metal fly was considered impossible. Professor Hugo Junkers succeeded in constructing the optimum metal wing shape through intensive research in the field of aerodynamics. He thus revolutionized aircraft construction. The J1 was completed in 1915 and flew without errors during the first test flight. It was the only flight the J1 ever made and yet it went down in aviation history. The J1 is - in memory of its construction year 1915 - strictly limited to 1915 watches.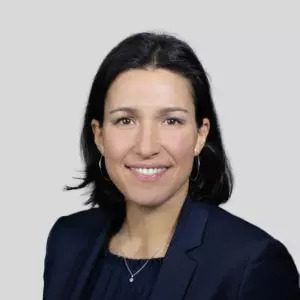 Case back:

Screwed glass bottom

Case color:

Silver

Case diameter:

40 mm

Case height:

12 mm

Case material:

Stainless steel

Clockface color:

Blue

Crown:

Screw down crown

Glass:

Saphire

Length clasp part:

8.5 cm

Length hole part:

11.5 cm

Lug-to-lug:

48 mm

Lug size:

20 mm

Movement caliber:

Miyota 821A

Movement type:

Automatic

Orig. strap no.:

360500000020

Water density:

10 atm

Weight:

130 g

Wristband color:

Silver

Wristband material:

Stainless steel

Wrist circumference (approx. from-to):

15.5 - 21.5
Produkt number:
100090000011
Customers Opinion
---
Trage die Uhr jetzt seit...
Trage die Uhr jetzt seit ca. 4 Monaten und bin nach wie vor begeistert von dem Design und dem Uhrwerk (+5 Sek/Tag). Das Preis/Leistungsverhältnis stimmt ebenfalls.
Die J1 Sonderedition ist...
Die J1 Sonderedition ist eine sehr schöne Uhr. Das sehr gut ablesbare, klar strukturierte Zifferblatt gefällt mir sehr! Das Kürzen des schönen Metallarmbandes nach meiner Größenangabe hat ausgezeichnet geklappt und die Ganggenauigkeit der Uhr ist übrigens entgegen anderslautenden Bewertungen "gut".
Ich habe diese Uhr meinem...
Ich habe diese Uhr meinem Mann zum 50'er geschenkt und es war ein Volltreffer! Er trägt sie jeden Tag und das obwohl er noch eine weitere Fliegeruhr von IWC besitzt! Ich möchte mich auf diesem Weg für die nette und ausführliche Beratung am Telefon bedanken und gebe gerne auch im Namen des Beschenkten 5 Sterne!
Das Design mit dem Lederarmband und dem blauen Zifferblatt finde ich sehr ansprechend und gelungen. Ab zu warten wir wohl sein, wie sich das Miyota Werk in punkto Genauigkeit schlagen wird? Ich besitze mehrere Junkers Uhren auch Chronometer, mit denen ich bisher sehr zufrieden bin. Eine Junkers 6826-5 Edition 3 Eurofighter, ist zur Zeit nach der Einlaufphase (ca. fünf Monate) zum Feinregulieren und ich hoffe, dass auch die meine Ansprüche in punkto Genauigkeit erfüllen wird? Sonst laufen alle meine Junkers Uhren zwischen + 1 und + 5 Sekunden pro Tag, also sehr genau.
Sehr schöne Uhr mit wichtigen Details. Saphir Glas, 100m wasserdicht, leuchtende Zeiger und Indizes - klasse! Das Zifferblatt mit Sonnenschliff sieht super aus. Vielen Dank für die tolle Uhr!
Super Design und ein sehr...
Super Design und ein sehr gutes Metallarmband
Ich habe diese Uhr heute...
Ich habe diese Uhr heute bekommen und bin hellauf begeistert. Ein sehr robustes Gehäuse und ein sehr schönes Ziffernblatt.
Die J1Sonderedition hat...
Die J1Sonderedition hat eine sportlich und doch elegante Ausstrahlung durch das mitternachtsblaue Zifferblatt, das bei Lichteinfall changiert sowie dem Wechsel von polierten und satinierten Flächen. Auch die Krone passt sehr gut dazu. Auch das Metallarmband macht einen edlen Eindruck und ist poliert/matt wie das Gehäuse. Die Qualität ist sehr hochwertig was man an der Doppeltfaltschliesse und dem tollen Finish erkennt. Das Lederarmband ist schön, weich und geschmeidig. Für schmale und mittelbreite Handgelenke halte ich diese Größe für optimal und bin sehr begeistert. Was fehlt ist eine Anleitung zum kürzen des Metallarmbandes, das etwas diffizil ist und Geschicklichkeit sowie das richtige Werkzeug erfordert.
Yesterday I received this...
Yesterday I received this small beauty. I think I get what I expected, I'm satisfied. The operation of the crown was surprised me at first.
beautiful watch,just like...
beautiful watch,just like i immagined it!!!